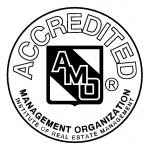 Westlake was founded in 1972 and is a privately owned real estate business based in San Mateo, California. Since its founding, Westlake has developed a diverse portfolio of commercial office, retail, multi-family properties throughout the San Francisco Bay Area and Western Region.  Today, through several companies, it is engaged in development, asset and property management.
Westlake Urban, Inc. has a development pipeline of transit-oriented, mixed-use commercial and residential and ownership residential projects totaling over $500 million in value.
Westlake Realty Group, Inc. provides integrated property management services for its owned portfolio. Westlake Realty Group currently manages a portfolio of two million square feet of commercial and multi-family residential properties. Westlake Realty Group has earned the Accredited Management Organization (AMO) designation from the Institute of Real Estate Management (IREM).
Westlake's history in real estate began with its first retail acquisition, the 540,000 square foot Westlake Shopping Center located in Daly City, California 1972.  In 1991, Westlake Development Company, Inc. initiated a landmark joint venture, Shanghai Pacific Partners with Blum Capital Partners and Shanghai International Trust and Investment Corporation, the first 30-story, high-rise mixed-use apartment and office building in Shanghai in 1991.
Affiliates of Westlake are engaged in non-real estate activities and manage a diversified investment portfolio including venture capital, investment partnerships and professional sports entertainment.